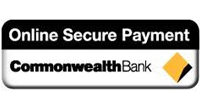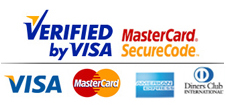 Welcome to Wedding Transfers
Weddings are serious issues; they require a lot of hard work and dedication to become a part of someone's dream. With that idea in mind we, the Black Bow Chauffeurs have decided to give you a little step ahead. We provide transfer services in out of the suburbs of Queensland. We have the best of resources to make your day. Our services list is never ending and we take care of each and every single detail of our clients and customers. Our Wedding transfers are listed among the top rated transfer service which and we have also managed to become popular in a very short period of time. Our transfers are carried out in limousines or other luxury cars and we demand a very low rate which is makes our cheap wedding transport service more popular. Our staff follow the three very strict rules of safety, pick up and departure in time and excellent communication. The following are our resources which help us to carry out the transfers without any problem.
Our chauffeurs who are responsible for carrying out these wedding transfers are always on time to avoid any kind of misconception. Not only that, these drivers have super skills as they know each and every nook of the suburban areas like Brisbane, Gold Coast etc. All the legal documents that is required for carrying out the transfer services is in their possession always to avoid any legal misunderstandings. By knowing the roads inside and out they can easily take you to your destination in jiffy. Apart from all these factors they are always dressed up in Black suit and tie attire which keeps up with the standard of the luxurious ride that we provide.
You can face trouble at any instance of your transfer with us. To avoid such a phenomenon we have opened up a helpline which is going to be at your beck and call whenever you need it. If you face any kind of issues while booking a ride or after getting into one, our customer support center is always at your disposal. This particular customer support of us is open for you 24 hours of 7 days in a week. You will hardly find an instance when you are unable to connect with us via the help line. The numbers provided in our site are all authentic and you also get to talk to a real person instead of giving details to a machine robot. Each and every single problem of yours is solved within minutes.
Booking a ride online sometimes becomes a very difficult job. This is the reason why we, the Black Bow Chauffeurs provide you with simple methods which help you to book your ride. All you need is to fill out a form with all your initial details like name, pick up and drop location, contact details, email address etc. After you fill up the form all you need to do is click to confirm the ride and all your details will be processed in a minute. Not only the booking method, we also provide you with easy payment methods like via debit or credit card, PayPal or even cab charge. These online payment methods help you a lot whenever you are in a hurry for the booking of your ride and the most important fact is that you can book it from any corner of the city.
The different locations served for the wedding transfer
As mentioned earlier we provide wedding transfers to each and every suburban area. However the wedding transfers Brisbane service is very popular among our other packages. Other packages like the wedding transfers Gold Coast service are also very well known. Brisbane, Gold Coast, sunshine Coast, etc are all main regions where this service is very much needed. So if you are living in Brisbane you can easily get our wedding car hire Brisbane service for your special day.
Providing the best commuting service is one of our specialties. The rides provided by us are part of the luxurious vehicle section. We have many cars at your disposal to choose from for your wedding service. You can even get yourself a limousine booked for a very cheap rate with our service packages. Apart from that we have the Toyota Hi Ace Commuter which is SUV vehicle which can hold many passengers and is ideal for wedding occasions. Other than that we also have the Lexus, Chrysler Voyager, Kia carnival, Hyundai imax, Toyota Tarago, Chrysler 300c and many more. All these commutes are well maintained and have their legal documents checked which a topic of inquiry of our customers is often.
We keep our services open to all for all the days of a year. We do not shut our services down even for national holidays or any other occasions. So you can easily rely on us every single time. Our transfer rates are more affordable and cheap and in return you get to experience a luxurious ride. We do not have any hidden cost or agenda. You start paying from the moment you step into our vehicle. We also do not charge for waiting if you are stuck in some trouble. Our variety of assorted packages can easily help you to choose the ideal one. We also give away the seat of a child for free. We are not a fraud set up as our entire functions and service packages are looked after by the Australian government. We have the required license for carrying out the services. Sometimes passenger are needed to be picked up from the airport during a wedding occasion, we provide services for that also. If you are looking for a comfortable journey without much of a hassle then the services offered by the Black Bow Chauffeurs is surely to win your heart. All the details of the passenger who travel once with us are stored in our database and fetched when you decide to travel again.